Flooring, January 12, 2022
Time to put the For Sale board up? Make your property sale-ready with real wood flooring
---
Flooring can be used to create an excellent first impression of a property, so is something that is well worth considering changing if you are considering putting your home on the market any time soon. Choose it for the hallway and as soon as the front door is opened your viewers will fall in love with the house and want to see more.
Changing the flooring can be a highly effective way of creating a new look in just about any room and opting for real wood flooring is not just on trend, it is also a great way to bring a hint of nature indoors and creating a light, bright space that potential buyers will fall in love with.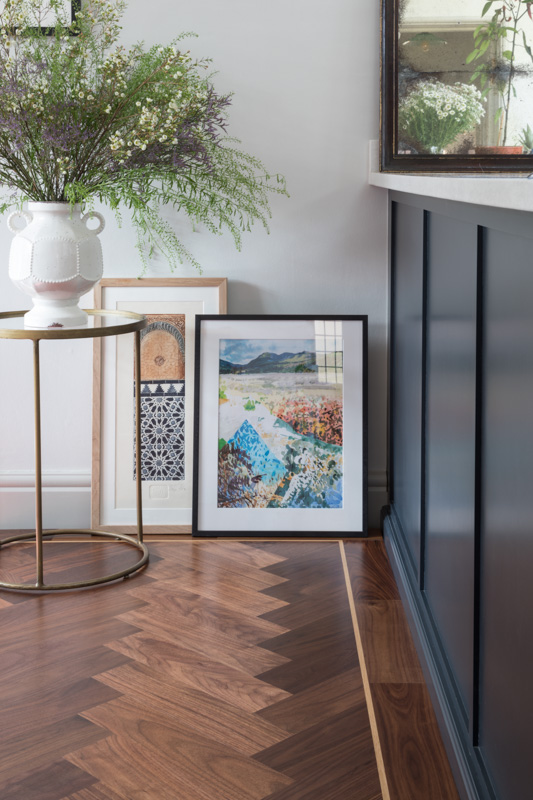 From hallways and kitchen to bedrooms and bathrooms, engineered wood flooring from the Natural Wood Floor Company is the perfect choice for any room in the home and can be chosen in an array of different finishes to suit your style.
Opting for a light wood floor is perfect for creating a sense of brightness and light, as it lets the outdoors in and makes small spaces appear larger and clutter-free. Engineered Oak in Silver White is just one of many great light wood options available that will fill the room with light and combine with virtually any colour scheme.
For rooms that boast ample natural light, there is cause to be daring with a darker wood option too, such as the Natural Wood Floor Company's beautiful Walnut, which lends a sense of grandeur to larger spaces, with a distinctive wood grain that will add warmth and character to any room and will stick in the mind of people coming to view.