Article, November 25, 2022
Are you sitting comfortably? Your Christmas seating dilemmas are solved – with wood, naturally
---
We've all been there – perched on the end of the table, sat uncomfortably on a garden chair or slumped on the sofa with plate perched precariously on our knees, in a bid to accommodate all the family over the festive period. And when it comes to preparing to feed your hungry visitors, clearing enough worktop space to peel the spuds is a job in itself.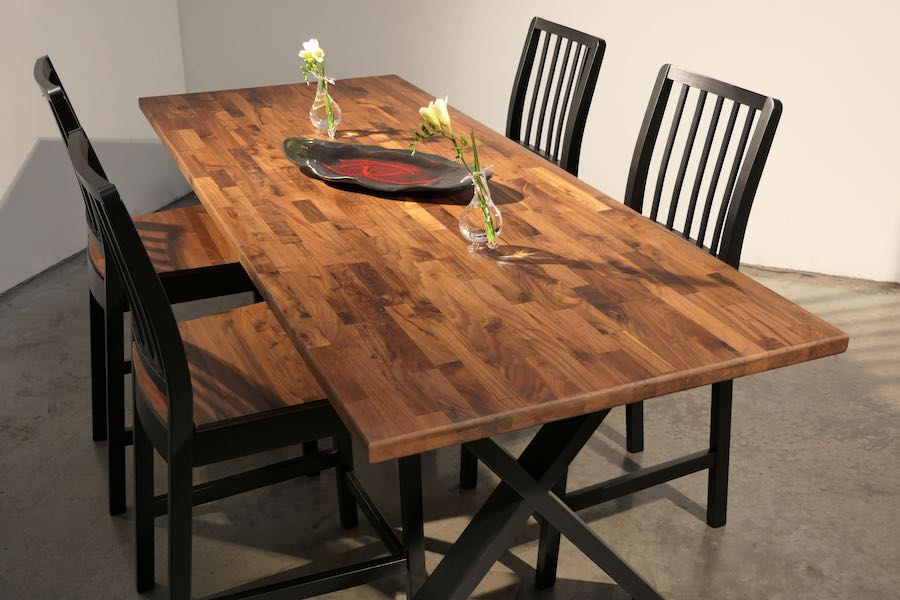 Now, thanks to the latest furniture ranges from The Natural Wood Floor Co, the only discomfort you need to be concerned about this yuletide is from indulging in one too many roast potatoes.
With timber-made chairs, stools and benches from The Natural Wood Floor Co everyone can enjoy the best seat in the house, with enough elbow room left over for some hearty cracker-pulling too.
Stylish and practical, a wooden dining bench is less restrictive than dining chairs when it comes to squeezing in extra guests. An Oak dining bench is relaxed, inclusive and means more bums on seats – perfect for those festive get-togethers, whether impromptu or planned!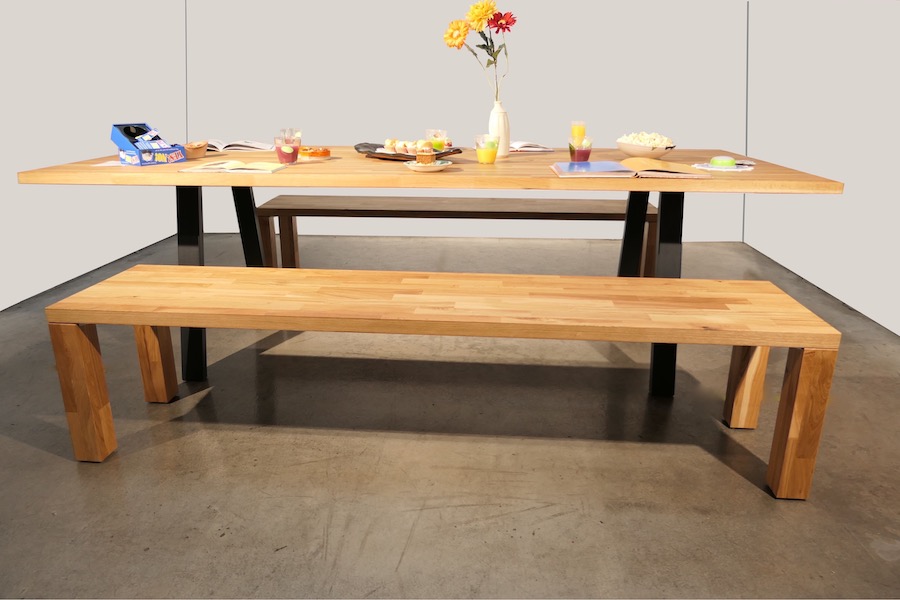 This is also a great solution for giving younger family members a little bit of space during festive dinner parties too – all that grown-up conversation quickly gets boring, let's face it, so creating a separate dining table for kids, their cousins and friends means the grown-ups and little people alike have a bit more room to spread out and enjoy themselves.
And for those evening soirees between Christmas and new year what better than pulling up a bar stool to enjoy some festive fizz and a few nibbles? Hardwood chairs from The Natural Wood Floor Co come in pairs, so there's room for you and your significant other. After all, food is a big part of any festive party and a buffet is a more relaxed way of entertaining. This means that seating can be a lot less formal than for a traditional sit-down meal, so pull up a few stools and get entertaining. When the party's over this handy seating arrangement can be stored especially handy for seating against the kitchen island, large sideboard or breakfast bar.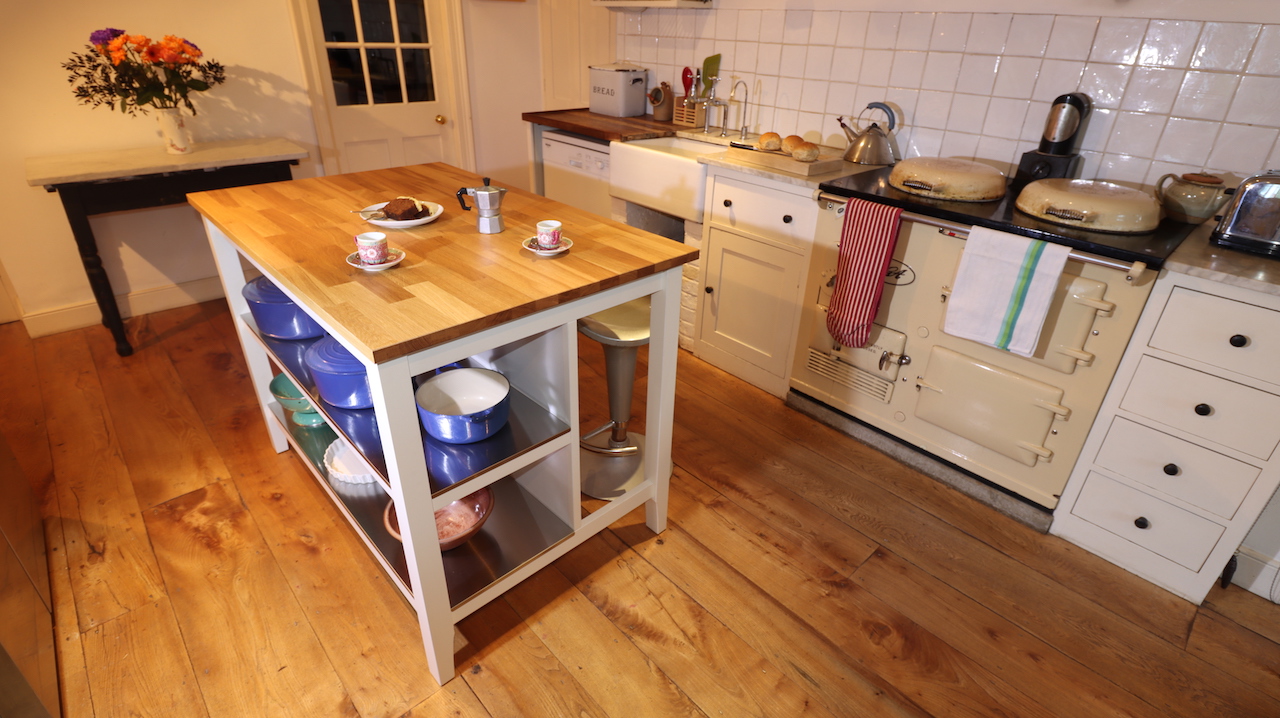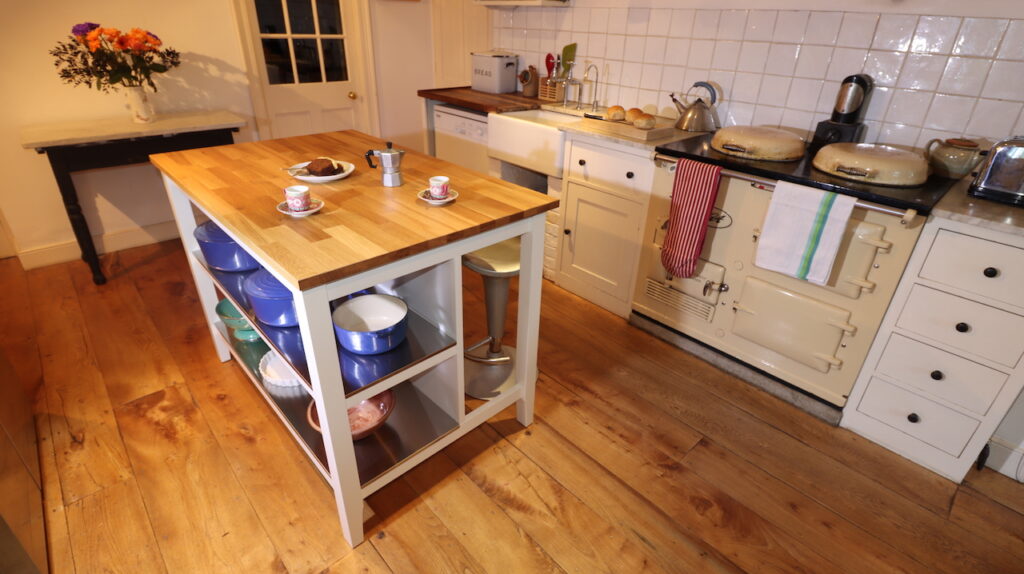 We've got you covered for worktop space too, with a range of freestanding real wood kitchen islands and trolleys saving Christmas day with their gift of extra food preparation and storage space, ensuring there is ample room for prepping the sprouts.
Browse the full furniture range and pick up from our warehouse or arrange delivery in time for Christmas.