Article, June 20, 2022
Engineered wood flooring . . . and why it is such a good fit for your home . . . explained
---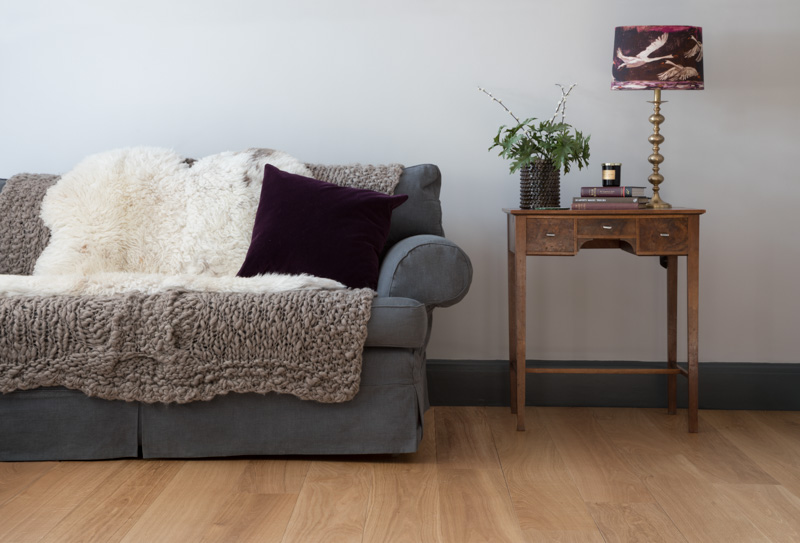 Wood floors are a popular option, with a timeless appeal that ensures they are always on trend whether you live in a classic country cottage or a contemporary urban apartment. Engineered wood flooring offers the best of all worlds in terms of visual appeal and durability.
What exactly is engineered wood?
The clue to the name is in the construction; engineered wood floor boards are made up of layers, with the top layer being real wood. That's why engineered floors look and feel like solid wood, but they can be fitted in places and spaces where solid wood isn't suitable – like the kitchen and bathroom.
While the top layer of an engineered wood board is important for getting the look right, with a wide range of timber species to choose from, underneath that is where all the hard work really takes place. That's because an engineered board has up to 11 layers of hardwood plywood backing, with each layer glued at a 90-degree angle to the adjoining layer to add strength and support.
The surface layer of a precious hardwood is then glued on top. The result is a very stable floor with a robust construction that doesn't warp or buckle in areas of changing moisture. Not only does this make engineered wood flooring ideal for the kitchen and most bathrooms – where splashes and spills can be swiftly wiped clean away – it also be combined with underfloor heating, so your real wood floor is as warm to walk on as it is to look at.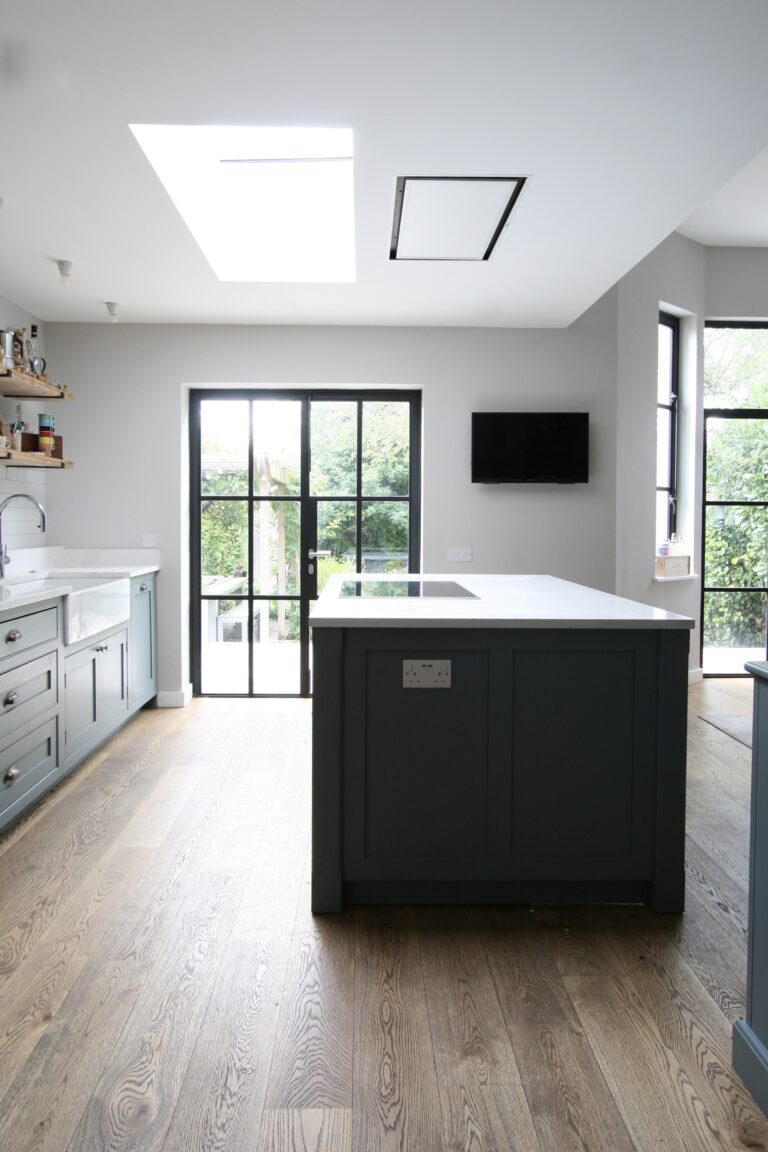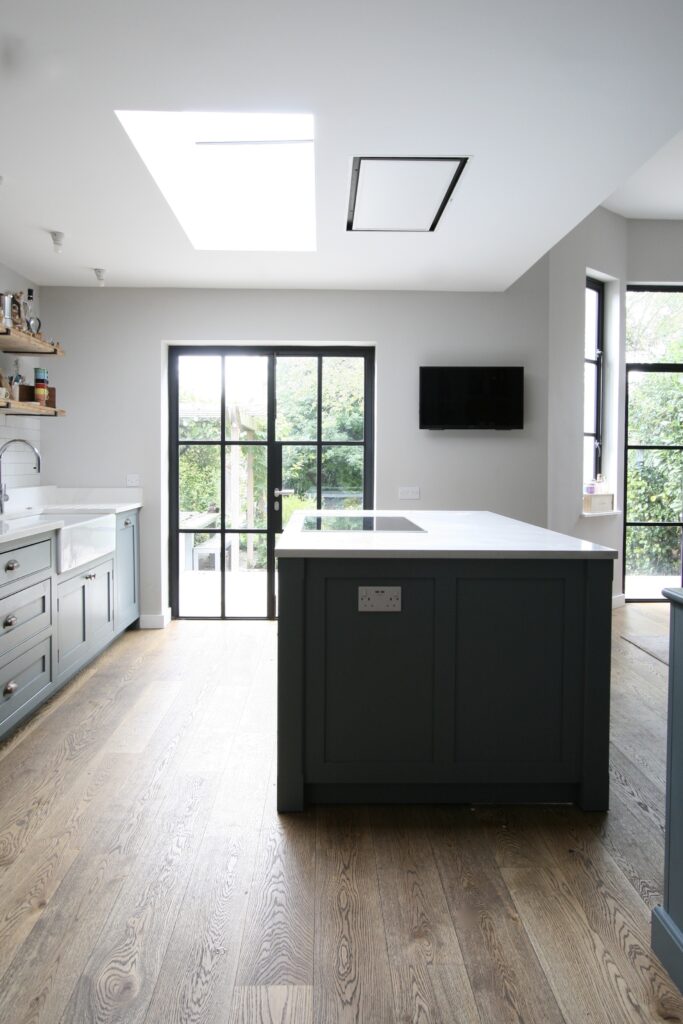 What makes it different to solid wood?
Some people are wary of wood floors because they can shrink and expand in changing temperatures.It's true that all wood flooring must have an expansion gap of minimum 10mm around the perimeter of the floor; this is normally hidden under the skirting and allows space for the wood floor to expand and contract when there is a raise in humidity levels or when the heating is turned off.
Engineered floor boards can tolerate this continual movement as the cross plying of the various layers make it more ridged and stable. Solid wood flooring, on the other hand, naturally has more expansion and contraction and when expansion occurs, the floor may turn up at the edges of the board (cupping) or in extreme cases the floor actuating raises up as it has nowhere to go. Alternatively, with contraction large gaps between the boards can appear.
Overall, solid wood flooring isn't suitable for underfloor heating, high humidity areas and acoustic insulation, so is unlikely to be the best choice for all rooms of your home.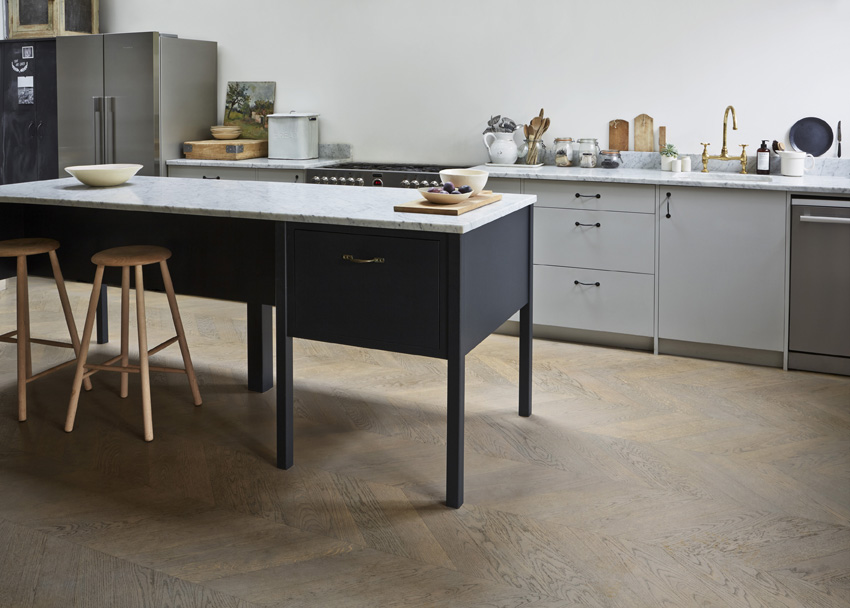 Is engineered wood easy to care for?
Once laid, keeping wood flooring looking as good as new is straightforward, a combination of dry cleaning to remove dirt and dust particles, and damp cleaning to protect it against scratches is really all that is needed for a lacquered or oiled floors. For weekly cleaning, a capful of concentrate mixed with water and applied with a damp mop will suffice, while to refresh the look and lustre annually in the high traffic areas use a concentrated polish, again applied with water and a damp mop.
Chosen well and with the right care, this is a flooring option that will look the part for many years, the most difficult decision will be in choosing which floor for which room.
Are you considering real wood flooring for your home? Why not browse our website for inspiration or pop in to see us at our London showroom.