Article, February 9, 2023
Introduce parquet flooring into your home in 5 steps
---
First popular in the 1960s and offering a timeless appeal that has made it a mainstay in our homes ever since, parquet flooring – and herringbone patterning in particular – is in demand right now. Adding striking visual interest, warmth and character to a property, herringbone flooring can be worked seamlessly into any style of home.
And perhaps the best bit about it is that parquet patterning makes small spaces look and feel much bigger. This magic makes it a wise choice for compact areas like hallways.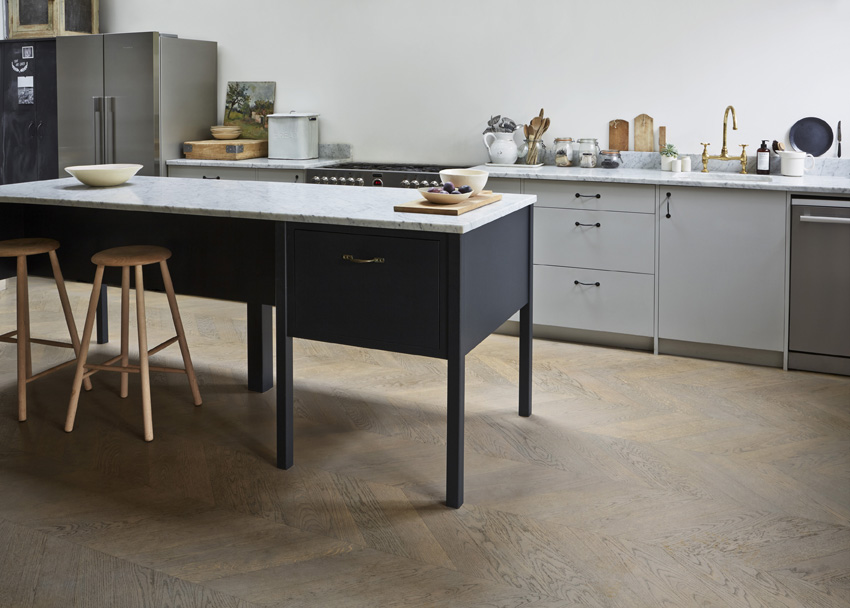 Follow these five tips from our engineered wood flooring experts to introduce this in-demand look into your home in style.
1 Measure up The first task is to measure the space, to ensure adequate materials are purchased. To do this, multiply the width by the length of a room as this will give you the area. Then allow 5-10% on top of this for wastage – important when laying parquet woodblocks.
With your measurements taken care of, it's time to decide on a pattern and this can be harder than it looks because there are lots of options available, all of them guaranteed to create striking results. Parquet wood block flooring can look stunning in small or intricately shaped rooms such as entrance hallways or main living rooms with bay windows, protruding fireplaces, alcoves etc, the pattern follows the contours of the room and with a border can frame it making the floor a real statement piece.
2 Hung up on Herringbone – This is a classic laying pattern for parquet, with the blocks laid so they inter-lock in a diagonal pattern. Most commonly, the points of a herringbone pattern floor are laid parallel to a room's longest wall, or towards the window. Traditional in style, this pattern is suited to wood with an aged look, so that it resembles reclaimed wood. Why not give the look a modern twist by combining different species of wood or different finishes, for a really striking impression.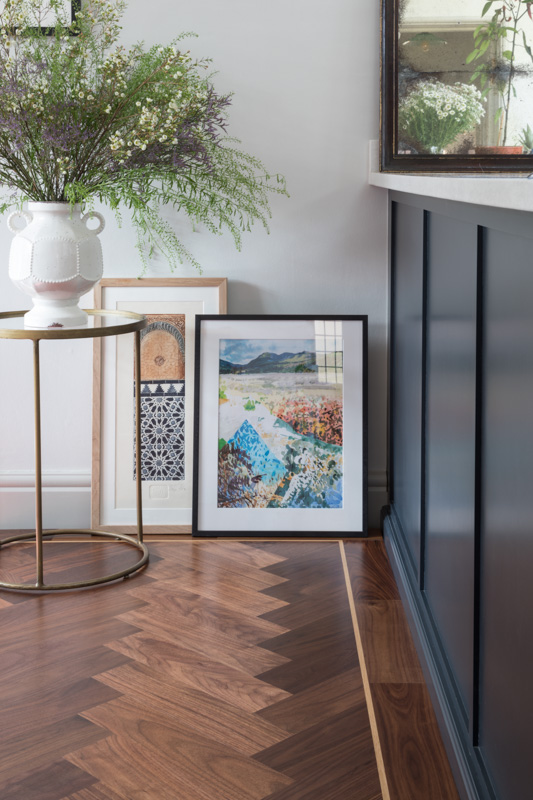 3 Put a contemporary spin on it – For an up-to-date look go large with 600mm sized blocks. Alternatively, aged designs are great for adding extra character as they look like reclaimed blocks but can be used with underfloor heating.
4 Layer up – Engineered wood parquet can be installed in virtually any situation and is extremely durable so your flooring will look beautiful for many years to come. This is great news if you wish to make an entrance with herringbone patterned flooring in your hallway or kitchen, as spillages and muddy footprints can be wiped away to leave your floor looking beautifully clean.
4 Light fantastic – Opting for a lighter coloured Herringbone can make darker spaces seem brighter and more open. Darker woods lend themselves more to bigger rooms that can accommodate them, so long as there is sufficient natural light. Paint the walls in a contrasting shade for an on-trend two-tone effect.
5 Leave it to the experts – Fitting engineered Herringbone parquet is a specialised task and to guarantee longevity and stability of the floor, it is a job best left to the professionals. Choosing an experienced fitter experienced or an experienced or competent carpenter ensures a flawless finish for your flooring project.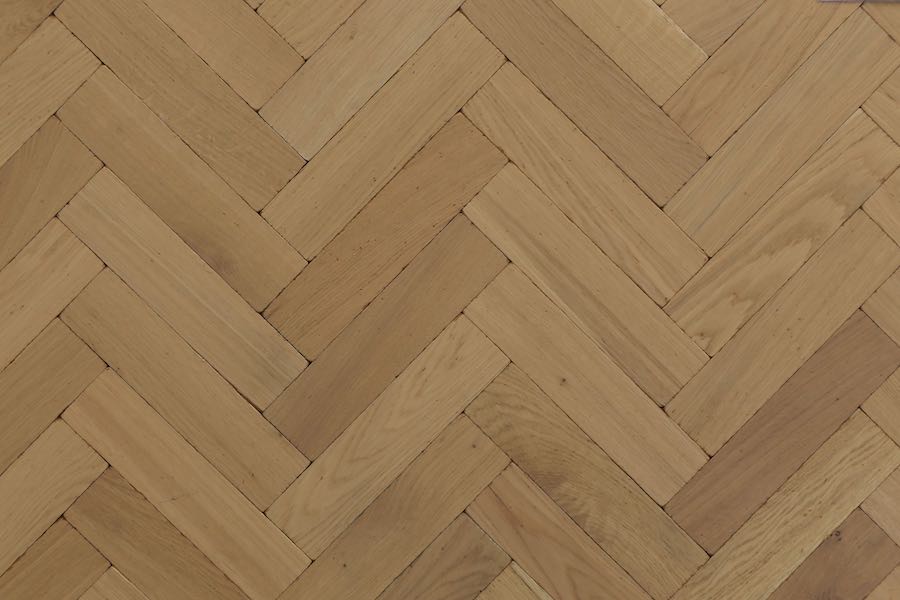 For more real wood flooring ideas check out Pinterest board or follow us on Instagram.